Softworld's Enterprise Recruiting Team (ERT) Program offers excellent training and resources with loads of possibilities making it a fantastic place to start or switch careers. ERT gives you real-world sales and recruiting experience by participating in a 4-week program, which begins in a classroom setting and increasingly integrates recruiting on real-world Softworld business.
The program is run by our Senior Vice President of Professional Development, Jonathan Anderson, who has over 20 years of expertise in the Staffing and Solutions industry. Over the last 5 years, Softworld's ERT Program has developed very successful sales and recruitment professionals in our numerous classes, with many earning six figures within 24 months of starting. We recently received the ClearlyRated's Best of Staffing® Award for employee, client, and talent satisfaction, have received a lot of industry accolades, and are rapidly expanding. Softworld offers a variety of opportunities for ERT graduates, including moving into a sector within our Recruitment teams, Sales, or a whole different area that piques one's interest, such as Marketing, HR, and so on.
To provide a little more insight into the program, we asked a few of the company's ERT Alumni to write about their individual experiences in the program and where it has lead them in their careers today.
Lauren Parent 
Marketing Associate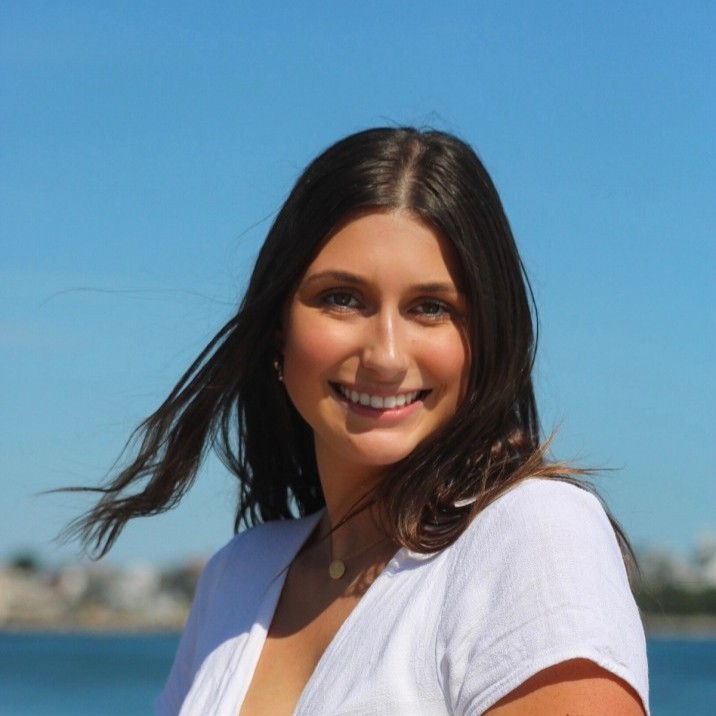 As a recent college graduate from Southern New Hampshire University unsure of which job route to pursue, Lauren was introduced to Softworld. An entry-level position with a well-regarded training program seemed ideal with no prior knowledge of technology or recruitment expertise. "I loved the pace and information the program provides," she said, "I remember Jonathan would say 'no question is a stupid question' repeatedly for the next six weeks. It was reassuring that everyone progresses at their own pace in this business, and Jonathan can adjust to accommodate anyone from a natural born recruiter to someone who requires a little more guidance." It's critical to learn from someone who sincerely wants you to succeed, and ERT is meant to provide that opportunity.
Like most entry-level candidates on the job search, Lauren wanted to join a company that had a potential for growth down the road. Before Softworld came along, she had a marketing internship and had always considered marketing to be her true calling. "From my first interview with Softworld, it was made clear to me that there are numerous opportunities here. Softworld is always looking to "find the right person for the right seat", whether it be sales, marketing, HR, or other positions. Even though I grew to enjoy recruitment, when a position in marketing became available, I knew it was meant to be, and my coworkers supported me to pursue my passion, for which I am grateful."
Carly Thomas
Delivery Manager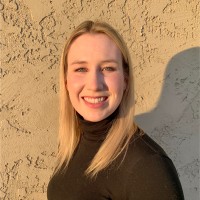 Upon graduating from Colby College in 2019, Carly's very first job was providing administrative support to iHeart Radio's Sales Team. "I learned quickly that administrative work was not for me. I knew I would excel in an environment where I could build my own book of business and have uncapped earning potential." From there, she explored recruiting, which a friend in the business had suggested would be a good fit. She applied and interviewed with multiple recruiting companies but knew that Softworld was the right place for her after visiting the Waltham, MA office and meeting with Johnathan Anderson as well as a few other members of Sr. Leadership. "Everyone was friendly, extremely knowledgeable, and adamant about wanting to see Entry-Level candidates succeed."
Carly reflects on the first 4 weeks of the program in a classroom setting, where she was slowly introduced to recruiting processes, technology, and the different practices at Softworld (IT, Life Sciences, Engineering, Government). "The program is designed to gradually transition candidates to the phones, which I felt prepared for by the many practice calls we would have amongst the class, with managers, and with experienced recruiters. I remember taking 5-10 minutes to mentally prepare myself to make that first dial, where now it is like second nature to get on the phone!" Carly has been with Softworld for just over 2 years now and has grown into the IT RecruitingTeam "After working on all sorts of jobs while in the ERT program, I quickly knew that I was both most interested in and the best at clearing candidates for Functional Roles. Softworld supported my interests, and within the first year I was promoted twice into the role I am in now. I work alongside and learn from 20-year recruiters who I can confidently say are the best in our field."
Chris Reilly 
Solutions Manager
After wrapping up college in the spring of 2016, Chris was not sure of what he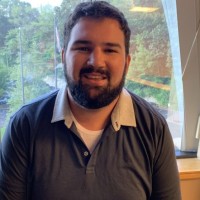 wanted to do next. "I knew the tech space excited me and that I had at least some interest in exploring a sales-oriented career. Technical recruiting seemed like a good first step to entering those spaces." Lucky for Chris, a college roommate of his had just started at Softworld and gone through the ERT program. They had spoken very highly of Softworld and referred Chris to the program. "The first few weeks of that class were certainly humbling for me. It became noticeably clear early on that I had to just listen and soak up as much information as I could about the recruiting space, the tech, and the different industries/clients Softworld supported. However, I gradually learned how to position myself to best make an impact at Softworld and be successful.
"Jonathan does an awesome job of simplifying things and encouraging you to make "aggressive mistakes" from which you can learn. The fact that I felt I could try, fail, and then be encouraged to get off the mat to try again gave me the confidence to truly learn this business. I vividly remember reflecting with Jonathan on how to improve my craft every day back then……5 years later we still have similar conversations. You can always improve."
After a few successful years of recruiting in the engineering space, Chris started thinking about a new professional challenge. Working as an Account Executive and focusing more on business development rather than recruiting seemed like a logical next step. "For as long as I have been at Softworld, everyone has been encouraged to be vocal about internal opportunities and pursue those opportunities if they were passionate about them. The company culture made it quite easy for me to express my desire for a change." Quickly, Chris transitioned from an engineering recruiter into an engineering account executive. "One of the best things to come of my career at Softworld is the internal professional relationships and in many cases friendships that I have been able start here," Chris said, "Those connections came in handy when I decided to go into sales since I received nothing but enthusiasm and support."
Softworld has a variety of options to advance in your career no matter what path you choose. We pride ourselves in offering our employees the freedom to select where they will succeed and be happiest. If you have any questions, feel free to contact our ERT Alumni or apply to our ERT program at https://careers.softworldinc.com/ert2022.
Related